-
Developing rail networks is essential in order to maintain and enhance the competitiveness of Finnish export industries.
Rail traffic is an efficient way of transporting heavyweight freight or large numbers of passengers at one go. A well-functioning rail traffic also serves to promote sustainable transport, within cities as well as between them. As an icing on top of the cake, railways are the safest form of passenger transport. This is why significant investments are being made on rail networks now and in the nearest future.
Rail development projects are technically demanding
Rail projects combine multiple technical fields such as safety device, electrical, and structural engineering. In addition, the planning and execution of the projects require special expertise. On top of this, execution must not compromise the flow of traffic: any disruptions in rail traffic must be minimized, and one must be aware of the many regulations (related to safety and risk management, for example) governing the projects. This makes such projects challenging and complicated, and their implementation may be compromised if coordination and project management is not done with expertise and skill.
Welado offers special expertise and project management for high-quality implementation of track projects
Welado's resources include experience in project management and special expertise to ensure high-quality implementation of track development – and always an easy project for our customer.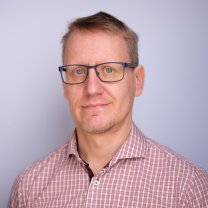 Contact us
Jyrki Kataja, Business Director, rail infrastructure construction