-
Built enviroment communications with an empathetic approach
Our communications experts have the experience and vision to make impactful communication in the built environment. We understand the needs and experiences of the customer and the end user. Our way of working includes empathetic and agile communication, always supporting the goals of the customer and the project.
For the customer, our way of working is shown as clarity
We focus on producing clear and smooth communication processes. With them, we ensure the high quality and effectiveness of communication: our active approach to work eliminates the waste of communication. You can focus on your own work and trust that our experts will provide you with all the support you need in communicating within built environment and related stakeholders.
Our communication services:
Project communication in demanding road, rail and real estate projects
Media communication
Change and crisis communication
Solution-oriented communication coaching for the project's key personnel
Development of internal communication and dialogue within a construction project
Stakeholder analysis
Content production and publications: press releases, articles, social media content, blogs, brochures, newsletters, videos, social media
Content translation work FI-EN-FI
Facilitation of workshops (e.g. teambuilding, communication workshops)
Communication sparring sessions, lectures, mentoring
Communication and brand strategy
Communication as part of project management
Planning and implementing interaction and inclusion (e.g. municipal events, challenging situations, increasing inclusion)
Read our reference: 'Väylävirasto: Rakentamisen aikainen viestintä auttaa ihmisiä arjessa ja projektia onnistumaan'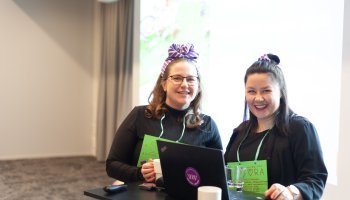 Väylävirasto: Rakentamisen aikainen viestintä auttaa ihmisiä arjessa ja projektia onnistumaan
Read more