-
Our strategy is to be an international high-quality brand that develops future living environments
Our goal is to be the most attractive partner in construction development and to develop future living environments together with our customers and with the entire industry.
Our strategy emphasizes transformability and growth. The world is changing, the market is changing, and Welado is changing – hence also the main principles of our strategy work are responsiveness and "living" at the cutting edge. Despite that, permanent strategic elements still guide our journey of growth towards pioneering in built environment – and beyond. These permanent elements in our strategy, otherwise agile and living, are:
our values: bold, open-minded, empathetic, and best for our workers
and our guiding principle: Welado is the most attractive platform to engage in meaningful expertise
Welado is your expert partner in creating future built environments
The figure below summarizes our strategy. It illustrates how Welado and the ARTISAN mentality have carried us so far, and our strategy for how it will continue to carry us in the future.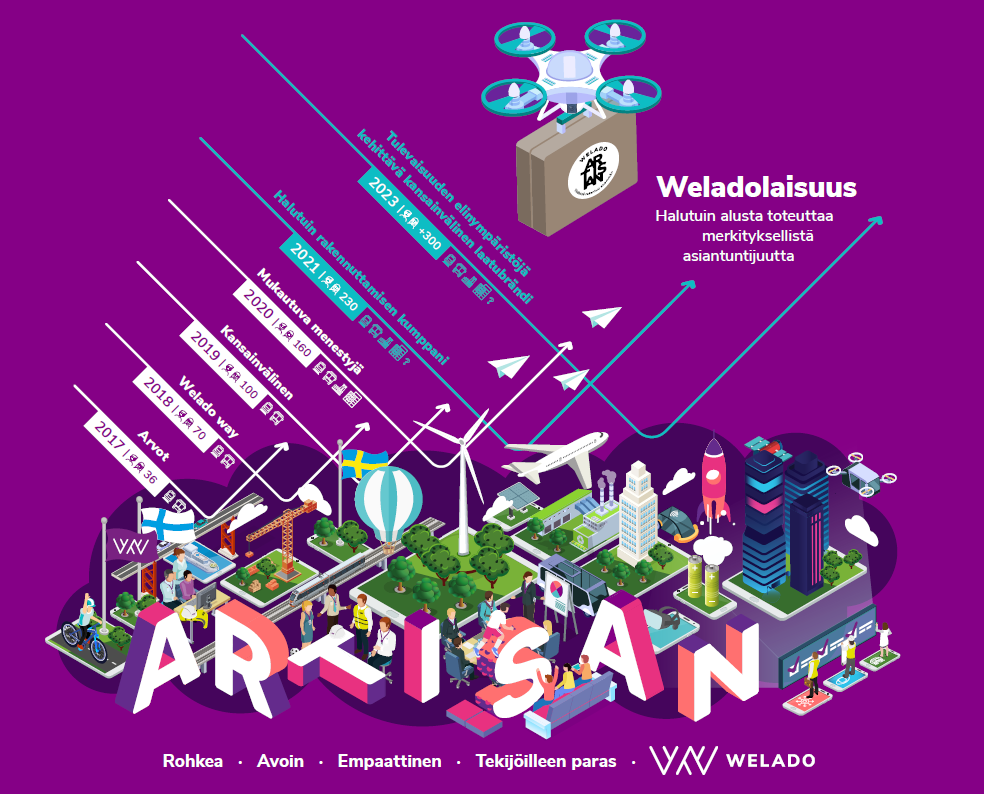 Meaningful
Meaningful expertise – what does it mean for you?
Everyone has their own interpretation of meaningfulness. Welado's task as a platform is to bend and support you in making your own. Perhaps you find meaningfulness in having an ambitious career path? Outdoing yourself every day? Being able to combine work and family life? Using your expertise to develop built environments? Helping others? Whatever it is, let's sit down together and think about how you can accomplish this with us.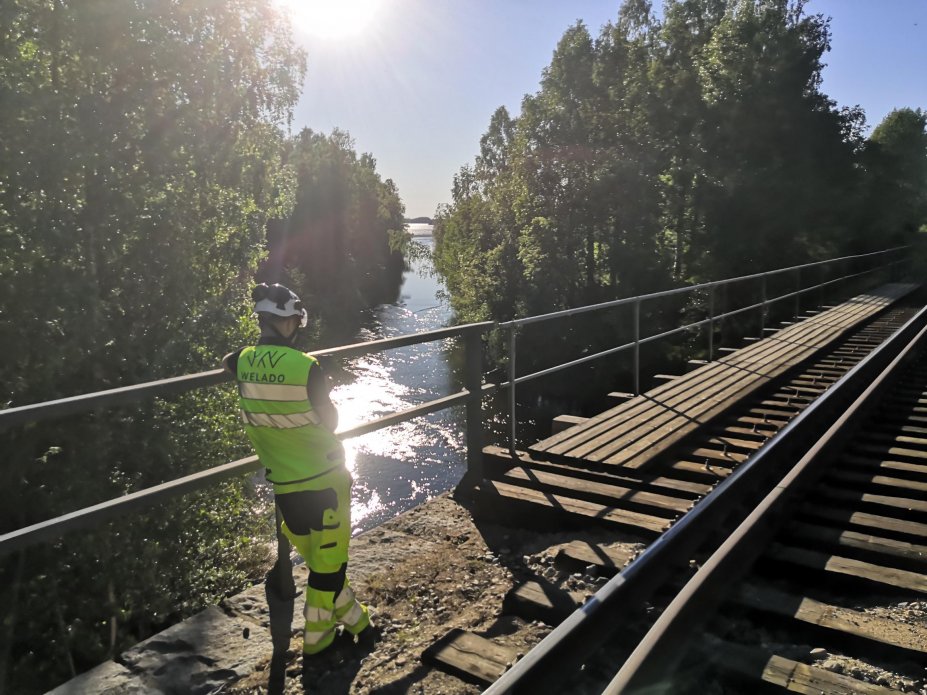 Sustainable development
Environmental policy
We believe that one of the key factors behind Welado's successful business is operating with sustainability. Our ISO 14001 certified environmental system displays our goals and actions.
Get to know our environmental policy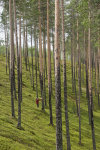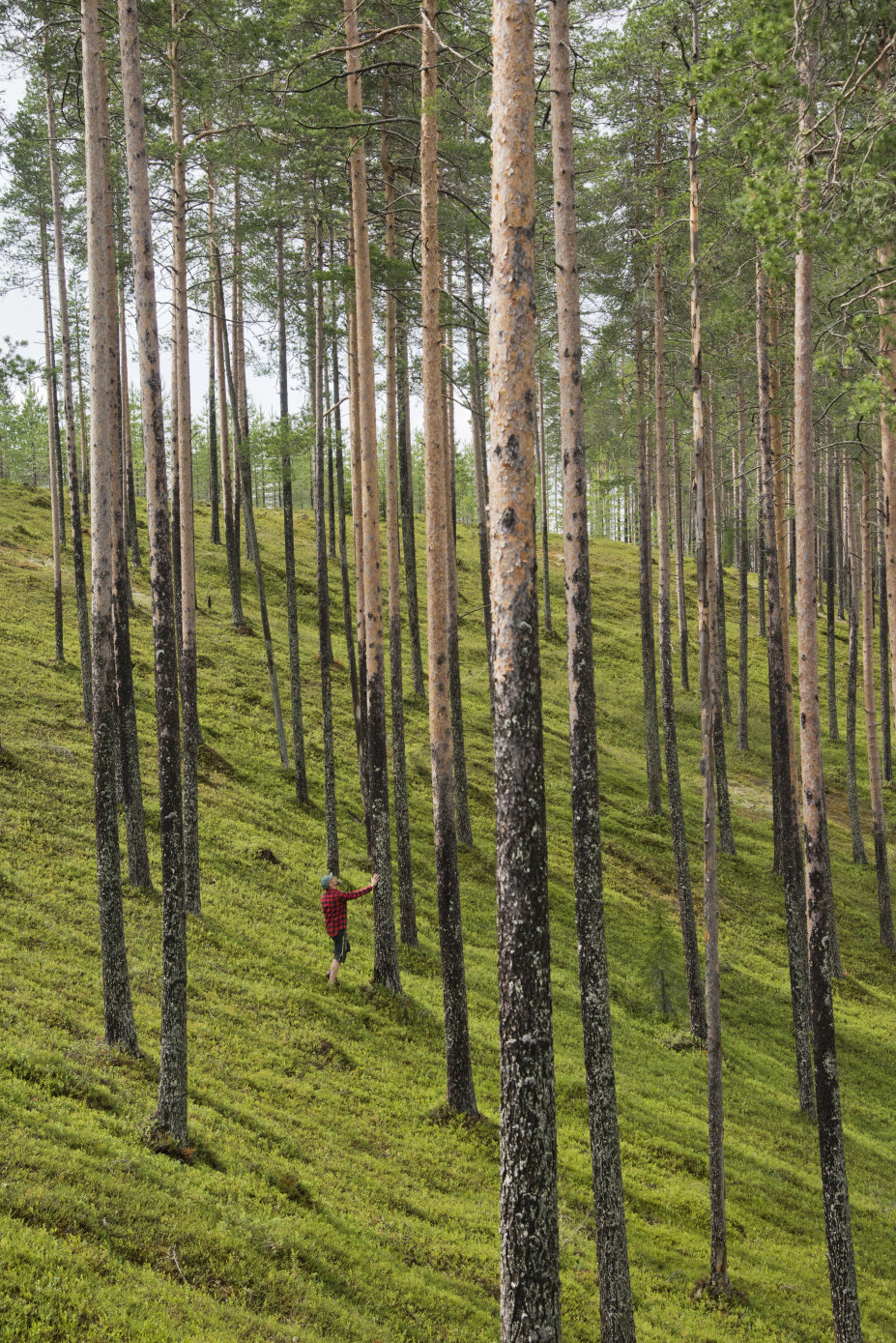 Best for our workers
Because people are everything to us
We promise to be the best employer for our workers. Not just the best collectively – the best for each individual, too. Would you like to know more about Welado as an employer?
Read about working at Welado