-
Light rail development increases the attractiveness of an urban environment
A city rail track is much more than just two short rails in the middle of the city. It may be viewed as an urban environment development project that enlivens the city center and, at its best, adds to the attractiveness of the city or district. This will be seen positively in the regional population and economy trends. Improved attractiveness and accessibility enable an increase in urban environment investments, enhanced land use, and an increase in property value.
Building takes place in living surroundings – how to enable the flow of urban life in the middle of a giant construction project?
City rail track projects involve large investments and long durations of time. They are visible as huge projects in urban environments, especially during the construction phase. Typical issues that can affect the flow of everyday life in the city, which must be accounted for during projects, include processes of town planning and building permits, project costs, changes in urban infrastructure, municipal engineering, transferring cables and wires, effects on other modes of public transport, and successful communications.
Welado's experts help you every step of the way, from planning, supervision to execution
Building a city rail track in the middle of a living city requires good planning, cost evaluation, schedule management, and coordinating various subprojects. Welado's artisans are at your disposal for these areas of expertise, among others: planning supervision, data models, cost accounting and control, management, supervision, safety, and risk management for different forms of implementation, and project communications. Welado has experts in all the technical fields involved in city rail track construction, including track, safety device, power supply, bridge, and street engineering and planning supervision.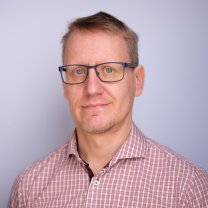 Contact us
Jyrki Kataja, Business Director, rail infrastructure construction