Serious work and fun off hours? Nope, we don't really believe in that. In fact, we would rather turn the whole concept around.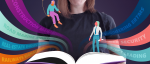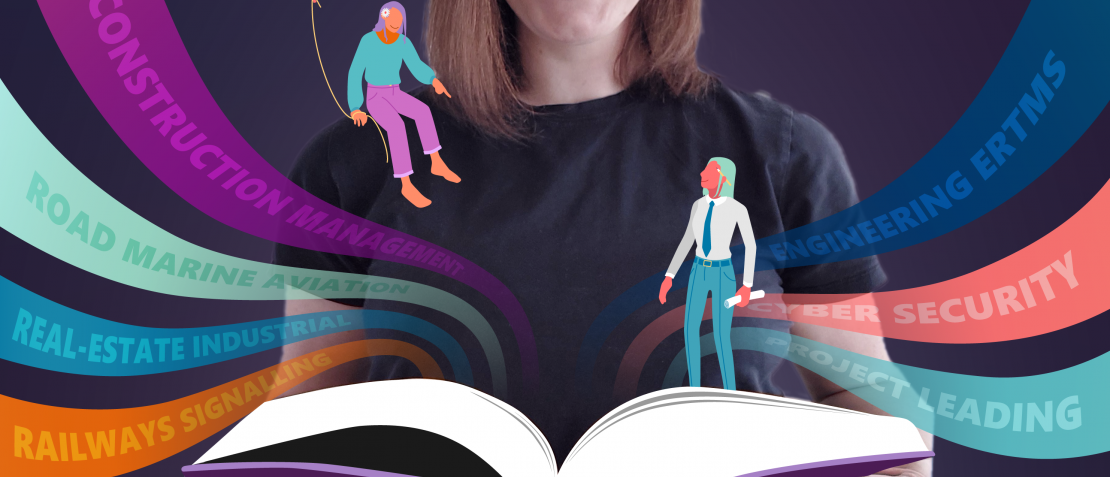 We at STHK and Welado are serious when it comes to work being fun! We want our people to find joy and purpose in their work and enjoy their growth journey within their chosen field of expertise. We also see work as an opportunity for creating new relationships and shared memories during and after office hours.
We recognise the fact that people have unique and personal needs for their professional and personal life. In addition to creating value for our customers and the future of the built environment, we want to help our people to find their own paths and create their own purposeful and enjoyable stories with us.
How would your story look like with us?
Read more about us and our possibilities below or skip straight to the good part and fill in the short interest form, to let us know you are interested to have a chat with us. We will get back to you in August to book an activity of your liking such as lunch, coffee, golfing, jogging or a Teams meeting. We are looking forward to talking with you about new opportunities and getting a feeling of how our stories could look like together.
During 2022, we are looking to recruit up to 50 new people and start 50 new stories
Who are we?
Together as one, we at STHK and Welado, are on a people centric growth path to create more for the future built environment of the Nordics together. We have 300 experts in Finland and Sweden combined, covering the needs of rail, road, energy, real estate and industrial sector customers.
We are all about connections, and people facilitating the success, wellbeing and growth of others. We believe in individuals, flexibility, finding purpose in our work. We don't believe in hierarchy or tight management – rather coaching and common and shared direction. With us, you are given the chance to grow into your expertise with the help of the whole working community.
Who are we looking for?
We want experts who believe that empathy, a people centric touch and open co-operation are keys to success. We are looking for people, who find purpose in changing the future project by project. People, who take initiative, enjoy sharing expertise and are on a lifelong learning ride.
We have opportunities available for both senior and junior experts in the following fields and roles:
ERTMS roles Finland and Sweden:
Senior experts of ERTMS projects
Rolling stock engineers
Onboard and wayside experts
Junior roles for Finland (electrical, mechanical, or IT engineers), looking forward to changing the railway industry in the ERTMS scene
Other experts with a passion for international projects and changing the future of railways (we will provide onboarding to the railway industry); radiotechnology, automation, information and communication technologies, location technologies
Sweden: Construction management railways
Signalling experts
Electrical experts
Environmental and ground works experts
Track experts
Supervisors (PBU)
BASU, BASP (safety coordinators)
Commissioning experts
Project leaders
Design managers
Finland: Construction management road, marine, aviation
Senior supervisors
Experienced project managers
Design manager
Finland: Construction management and related expert services, energy
Offshore project expertise
Renewable energy expert and business developer (role flexible from strategic business leadership to development engineer/ project manager, defined for the picked person)
Windpower construction supervision
Project managers for windpower projects
Supervisors for windpower park infrastructure
Finland: Construction management, railways
Asset management and maintenance expert
Electrical specialist/construction manager
Construction managers
Project managers
Experienced project assistant/coordinator (experience from railway projects needed)
Design managers
Signalling system experts
project engineers (a few years experience from the rail industry)
Finland: Construction management real-estate and industrial
Wood construction expert, and business developer (role flexible, defined for the picked person)
Industrial business expert, and business developer (role flexible, defined for the picked person)
Project managers
supervisors (construction works and HVAC)
energy/ energy renovation expert
Other experts:
Cyber security specialists (no experience from the rail in
Speciality structures expert/supervisors (bridges, tunnels, and other concrete structures)
Experienced risk management experts
Experienced safety coordinators
What else should you know?
We want to see you succeed by giving you the freedom of finding your own path with us and writing your own story, whether you are a junior or senior level expert.
We believe that you can work where and how it best suits you. Great, if you are at one of our office locations, but if not – do not hesitate to apply anyway.
You can get to know your possible future colleagues and more about us as companies, by following our social media, or from website stories.
Do you want to discover your opportunities with us? Let's talk!
Starting after well-deserved summer holidays, from the beginning of August 2022, you can book a low threshold chat with us: What could your story with us look like? What could we do for each other in the future? We don't expect you to know that you want to change employer. This chat is all about opportunities and getting to know each other.
Let us know you that you are interested in a chat, by filling the short campaign form in, or getting in contact with one of the people listed below (LinkedIn, e-mail or a phone call will do). We will get back to you in August about how you want to meet up. Maybe it will be for lunch, golf, coffee break, jog or another activity? This is our treat and a pleasure for us to have a conversation with you. On the other hand, a short Teams meeting works fine too.
Looking forward to the new expert stories,
Matti Tervonen, all Finnish positions
Magnus Lille, all Swedish positions
Joonas Haverinen, construction management Sweden and Finland (excluding Finnish railways)
John Adolfsson, all Swedish positions
Noora Haverinen, any interests in new opportunities with STHK and Welado
Per Börjel, all Swedish positions
Jyrki Kataja, rail construction management Finland