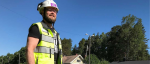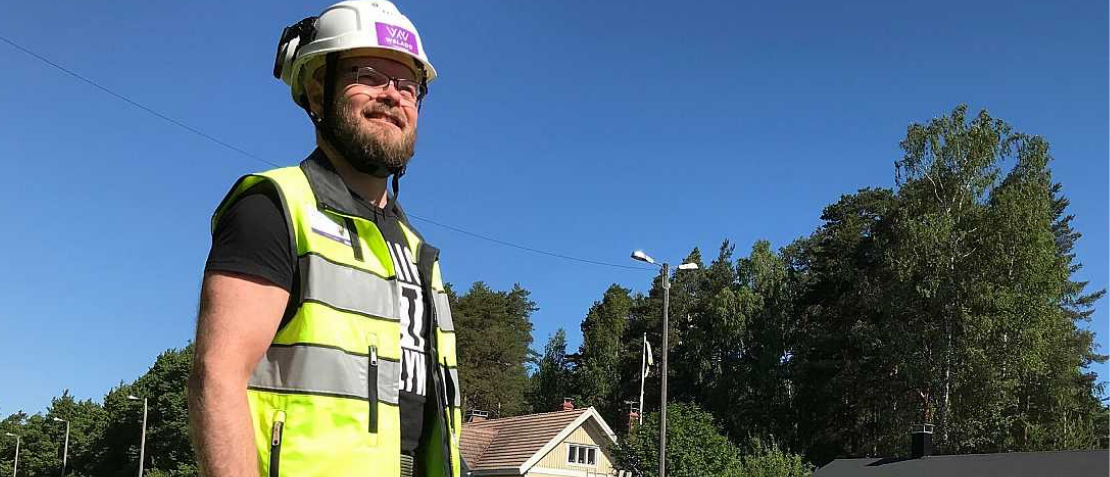 Sometimes I still feel I can look at Welado from an outsider's perspective. I have been working with and for the company now for a bit over than six months. I consider myself not a leadership expert but rather a leadership enthusiast. I attend seminars, training programs and read books about leadership. I have had the privilege to meet persons like Jack Welch, Daniel Pink and Jim collins. I have successfully completed John C. Maxwell's leadership training certification. Only to realize that, it's all about the basics. The basics that are well taken care of at Welado. So, here are a few of my observations.
People are Not the Best Asset
A few years ago I met Jim Collins, the author of Good to Great. In his book, Collins clearly states that the people are not the best asset for a company, but the right people are. When I joined Welado, I soon noticed that there are common characteristics in people. Us Weladoans seem to have the fire within. Professionally and personally.
People Can't be Motivated
A few years ago I also met Daniel Pink, the former speechwriter for US Vice President Al Gore and the father of a motivational theory that I call MAP. In my previous job, I had the opportunity to attend a training by Risto Dufva, a renown ice hockey coach. These two gentlemen speak alike. People can't be motivated, they will be motivated. Pink's motivation theory bases on three things; Mastery, Autonomy and Purpose. Simply put, you are able to become the best professional in your industry with the support of your employer, you have the autonomy to make decisions regarding your work, and you understand your role in the big picture. Regardless of your position, you matter. In Welado, I have noticed that the environment for employees is very motivating. Interesting duties and projects, a lot of responsibility and independence. Line manager's or project manager's support whenever needed. I can see a lot of motivated Weladoans!
Be the Dumbest Person in the Room
A few years ago I met Soulaima Gourani who taught me that, she always wants to be the dumbest person in the room. If she thinks she is the smartest, she will find a new room. This is also one of the things we practice at Welado. You don't have to know everything, you have the courage to admit that in public, and you have the hunger to fill the gaps in your knowledge. A good attitude in lifetime learning, I would say. My friend Jari Sarasvuo said in 2012 that, "successful people have the curiosity of a child".
People Don't Care How Much You Know
During my leadership training certification, I learned from John C. Maxwell that, people don't care how much you know until they know how much you care. Having leadership within means you need to show you care for your people. I am happy to see this at Welado. There is always a colleague to give you the helping hand, or the few minutes of listening. And, listening means wanting to hear.
Authenticity is the New Leadership
In the certification seminar in Florida, 2017, I learned that authenticity is the new leadership. Be what you are. If you want or need to be something else, work on it. Don't take a shortcut and try to look like something you are not. People are smart, they will notice. This is one of the best things I have noticed at Welado. People are authentic regardless of their position. And that will take us a long way!
Conclusion
There is no definition for "happy leadership". It is a relative experssion. Still, with a few simple basic things anyone can practice leadership that will automatically lead to desired results rather than focusing on the targets and doing everything possible to achieve them. Also, there may be "sticky note leadership" trainings out there that you pay a lot of money for, only to get a list of actions to remember in certain situations. And, that might lead you to not being your true self, and not being able to handle the situation in the best possible your way.
I would like to conclude this with a modified quotation. "I am not impressed by the house you live in, your university degree, your job title, the money you have on your bank account or your CV. I am only impressed by the way you treat other people." And this, my friend, is the key to success.
- Jukka
Jukka Niemelä is the Regional Manager of the Southern Finland railway business and the line manager of the Risk management and safety team. He has leadership and management experience since 2001 and railway projects experience since 2006. He is an enthusiastic and caring manager, and a wise and motivating leader. We reackon, that anyone would be lucky to join Jukka's team - and it happens to be, that he is constantly in the search for railway experts, and risk and safety experts to join us.